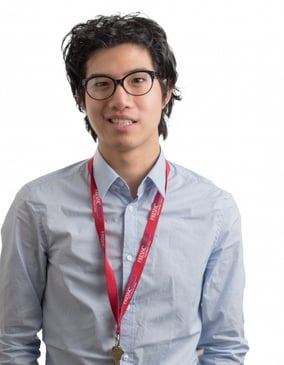 Ray Pun
First Year Student Success Librarian
California State University, Fresno
Ray coordinates the first year information literacy program and first year library experience on campus. In his career, Ray has worked as a research librarian at NYPL and at NYU Shanghai. An active member of ALA, ACRL, SLA and IFLA, he has also published and presented extensively in the areas of public and academic librarianship and community engagement. Ray is currently an ALA Councilor-at-Large, and part of the Executive Board in the Asian/Pacific American Librarians Association (APALA). His co-edited publications include Career Transitions for Librarians: Proven Strategies for Moving to Another Type of Library and Bridging Worlds: Emerging Models and Practices of U.S. Academic Libraries Around the Globe. Most recently, he is the co-editor of The First-Year Experience Cookbook (ACRL 2017) with Meggan Houlihan.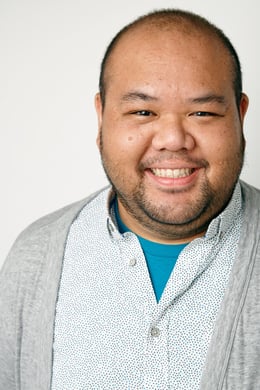 Andrew Carlos
STEM and Web Services Librarian
California State University, East Bay
Andrew is one of the STEM and Web Services Librarians at California State University, East Bay in Hayward, CA. His research interests including emerging technology, makerspaces, user interface design, mobile technology, popular and viral culture, and information literacy instruction. He is currently working on a research project related to Korean pop culture and its spread through online sources. He previously worked as a school librarian in a private high school, as a public librarian in a large, multi-site system, and within a law school library as a serials assistant. His motto at work is "We Bring The Fun!"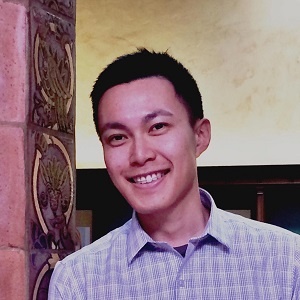 Simon Lee
Research, Instruction, and Learning Technologies Librarian
University of California, Los Angeles
Simon currently works as the Collections Coordinator at UCLA Powell (Undergraduate) Library. In addition to his primary role in collections management, he provides reference and instructional services to the General Education Cluster Program, Writing Programs, and Research Workshops series at UCLA. Simon's research interests include game-based teaching and learning in higher education. Since 2012, Simon has been leading the UCLA Library's annual involvement with the ALA sponsored International Games Day @ your library which has grown to include library partnerships with the UCLA Game Lab and the Game Music Ensemble at UCLA. His dedication to developing tools that foster active learning during instruction has grown to include a suite of scalable learning objects over time. Simon acquired his MLIS degree from the Department of Information Studies at UCLA in 2009 and holds a BA in Fine Arts with emphasis in Computer Animation from the College of Arts and Letters at CSULA.