We are excited to launch the InfoLit Learning Community, an instructional and collaborative platform that will give you tools for optimizing the implementation of Credo InfoLit Modules and Credo Online Reference Service into your institution's workflows. Over three weeks starting February 22, we will host live online sessions with librarians who have had success deeply integrating information literacy solutions into their programs. They'll give you tips for engaging and communicating with faculty, using key concepts for successfully implementing a program to plan, expedite, and measure information literacy within your library and across campus.

In addition to live webinars with Q&A sessions, the community provides opportunities for collaboration through ongoing discussions forums, cross-campus networking opportunities, and live chats during speaker presentations. It's a great way to connect with other librarians and share resources. Join the InfoLit Learning Community today!
Click below to join and attend the speaker series!
SESSION 1: February 22, 2018 | 2-3 pm Eastern Time
Beyond the Library: Engaging Faculty in Robust Information Literacy Initiatives
In this thought-provoking session, Karen Carreras-Hubbard, Coordinator of Library Services at Berkshire Community College, provides insight into why it's vital to collaborate with faculty to make your information literacy learning initiative a success. She'll discuss best practices for getting the most from your InfoLit Modules and Credo Online Reference Service and what she's learned through working with faculty inside and outside of the library. She'll also share tried and tested ideas for engaging the faculty at your institution in making information literacy a priority that is deeply embedded in the culture of your school, and provide practical insight that will help fuel your information literacy initiatives.
Presented by: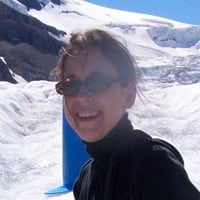 Karen Carreras-Hubbard
Coordinator of Library Services
Berkshire Community College, MA



SESSION 2: March 8, 2018 | 2-3 pm Eastern Time
Co-equal Collaboration: Implementing the Framework for Information Literacy for Higher Education with Classroom Faculty
What do you know about implementing the Association of College and Research Library's 2015 Framework for Information Literacy for Higher Education? Are you working with classroom faculty so that students are engaging in information literacy experiences that are measurable? Do you have a plan for the Framework on your campus? Are you expected to incorporate the Framework into your one-shot library instructions? How can you know if you are reaching your information literacy benchmarks? How can an information resource and planning company like Credo, help expedite the Framework on your campus? If you or your colleagues are looking for answers to these or similar questions, then this webinar is for you.
Presented By: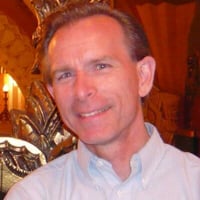 Dave Harmeyer
Associate Dean and Professor, University Libraries
Azusa Pacific University, CA




SESSION 3: March 22, 2018 | 2-3 pm Eastern Time
Active Learning in Library Instruction: Engaging Faculty and Students in Critical Thinking Work
In this session with Ellen Carey, Librarian and Instructor at Santa Barbara City College, you'll learn all about how to engage faculty and students in understanding information literacy and critical thinking in a lasting way. Using active learning as the cornerstone of her approach, Ellen has bridged the gap between library and classroom and created a robust dialogue between librarians, staff, and students. Ellen will share key concepts and techniques for teaching information literacy and applying the Framework to your work with faculty and staff. Learn new approaches to promoting information literacy with your faculty in this insightful session.
Presented by: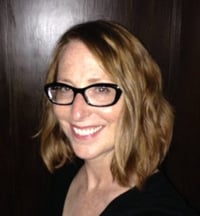 Ellen Carey
Librarian and Instructor
Santa Barbara City College, CA