We are excited to launch Credo's InfoLit Learning Community, which offers tools to help you optimize your implementation of Instruct (formerly InfoLit Modules) and Credo Online Reference Service. The Learning Community also creates a space where you can communicate with other IL professionals. We host live online sessions with librarians and others who have had success deeply integrating information literacy solutions into their programs. They'll give you tips for engaging and communicating with students and faculty, using key concepts for successful IL to plan and provide information literacy education within your library and across campus and measure the success of your efforts.
The community provides opportunities for collaboration through:
live webinars (and archives of past sessions) with Q&A sessions

ongoing discussion forums

cross-campus networking opportunities

live chats during speaker presentations
It's a great way to connect with other librarians and share resources. Join the InfoLit Learning Community today!
Click below to join the community, attend the speaker series, and access archives!
Upcoming Sessions
Join the live sessions and Q&A or access the archives afterward
September 20, 2018 | 2-3 pm Eastern Time


In a Perfect World: Successful Outreach to Faculty
Does your library struggle to get faculty attention when it comes to information literacy? Or are there certain sectors of faculty—online and adjunct instructors, for example—that you know could benefit from more information about the library, if only you could reach them? With a fresh school year upon us, now is the perfect time to brush up on the outreach skills that will help you to overcome these issues. Join us for a live session with April Sheppard, Assistant Director of Public Services at Arkansas State University, who teaches and has developed numerous information literacy classes at Arkansas State. She'll share her tried and true outreach methods for improving faculty awareness of the library's IL services, with tips and takeaways you can use. She'll also share details from her faculty-only LIbGuide, designed to help boost awareness of IL services, and discuss best practices for producing marketing materials of your own.
Presented by: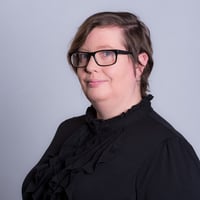 April Sheppard, Assistant Director of Public Services, Arkansas State University Library
October 25, 2018 | 2-3 pm Eastern Time


Current Trends and Insights in Information Literacy: A 2018 GICOIL Roundup
While information literacy remains a constant at the heart of library practices, the challenges faced by students and the tools available to instructors are in a constant state of flux. Following the Georgia International Conference on Information Literacy (GICOIL) this September, we've assembled a "best of" panel of presenters to share their findings, allowing you to enjoy this valuable conference experience from your desk. The presenters will include the conference's keynote speaker, Elyse Eidman-Aadahl, who is Executive Director of the National Writing Project and co-author of Because Digital Writing Matters and Writing for a Change: Boosting Literacy and Learning through Social Action.
Held annually, the conference caters to a diverse array of attendees—K-12 and higher education faculty and staff, librarians, media professionals, writing instructors, teachers, and graduate students—who share and learn about information literacy methods and best practices. Stay tuned for announcements regarding additional participating speakers!
Presented By (additional speaker to be announced shortly):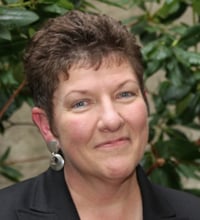 Elyse Eidman-Aadahl, Executive Director of the National Writing Project, Co-author of Because Digital Writing Matters and Writing for a Change: Boosting Literacy and Learning through Social Action.
November 15, 2018 | 2-3 pm Eastern Time




Setting Up a Successful Peer Research Service: Penn State's Librarians and Students on What Works Best
The Penn State Libraries is entering its second year of providing a robust peer research service—students helping students—in the libraries' Search Bar. The Search Bar is a peer-to-peer space with writing tutors, tech tutors, and our peer research consultants. The goal of The Search Bar is to be a collaborative space where these peer-to-peer services intersect and intertwine. The Peer Research Consultants are trained by librarians on how to offer assistance to their peers in research activities such as choosing or narrowing down a topic, writing a research question, finding and evaluating information sources, and learning more about navigating the Libraries' website. In this session, Hailley Fargo, one of the architects of the initiative, and Claire Salvati, its current supervisor, will share the secrets of its success alongside some of their Peer Research Consultants. They'll share how The Search Bar came to be, what it takes to keep it running smoothly and successfully, and the ins and outs of the service's day-to-day operations.

Presented By:
Hailley Fargo, Student Engagement and Outreach Librarian, Penn State University Libraries; Claire Salvati, Reference Librarian, Penn State University Libraries
Past Sessions
Access webinar recordings, slides, resources, and ongoing discussion forums
Running an Assignment Charrette: How to Host an Assignment-Improvement Event
This webinar has ended. Please log into the learning community to access the recording.
Collaboration with faculty leads to better IL instruction and helps market the library to the rest of the institution. One way to team up is on assignments, but it can be hard to find the time. To quickly get ideas and feedback from your colleagues, and to help instructors align their existing assignments to information literacy skills, try a collaborative design activity called an "assignment charrette." Participants quickly present their assignment and receive feedback from their peers, with the rapid-fire format allowing attendees to leave with a wealth of ideas from multiple perspectives. In this webinar, instructional design librarian and Senior Product Manager from Credo, Amanda DiFeterici, will describe how to run an assignment charette, offering tips for how to keep it on track and make it a successful part of your institution's IL strategy.
Presented By: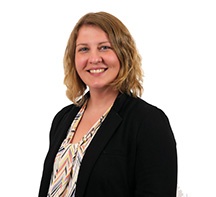 Amanda DiFeterici, Senior Manager, Product Strategy, Credo
What's New in IL: Credo's Interns Discuss Current Work
This webinar has ended. Please log into the learning community to access the recording.
Teaching students how to recognize an information need, meet it successfully, and synthesize the resulting material into a product such as a research paper is the perennial goal of IL instruction. But the ways of accomplishing that goal have changed markedly over the years This session will cover ideas for how to approach IL with regard to new methods and challenges in the field. Facing these changes head-on are students and faculty in library schools, who must incorporate new IL needs and strategies into their research and learning, and this session will provide ample insight into how they're doing just that.
Join us on July 26 for a webinar featuring Credo's current and recent summer interns. Henrietta Verma, Credo, and former Credo interns Anais Alvarez, Tessa Gutierrez, Alice Hannah Kalinowski will discuss emerging research and practices being undertaken in library schools and in the field—including an examination of student misperceptions of research, technology and programs to help information organizations reach the modern community, and employing OER usage statistics to help prove your library's value.
Presented by: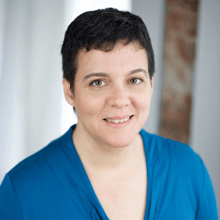 Henrietta Verma
Customer Success Manager, Credo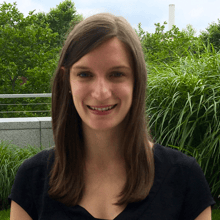 Alice Kalinowski, Liaison Librarian for Business, University of Pittsburgh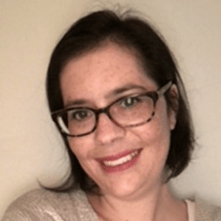 Tessa Gutierrez, Instructional Design Intern at Credo Education and recent graduate of San Jose State University iSchool
Anais Alvarez, M.S. Library & Information Science, Concentration in Information Science & Technology, Simmons College; Instructional Design Intern, Simmons College
Accreditation Tips and Pitfalls
This webinar has ended. Please log into the learning community to access the recording.

Accreditation ensures that your institution meets or exceeds the standards established by your association or governing body and is recognized by stakeholders. However, the process of obtaining or renewing accreditation, which has multiple steps and benchmarks, can cause stress and anxiety, even for the most seasoned academic . Preparing for accreditation includes accurately reviewing, understanding, and interpreting all accreditation Standards and then applying and documenting them in a cohesive, comprehensive and transparent fashion. Failure to successfully prepare for or complete any of the above tasks can lead to a less than acceptable outcome for the whole institution.
This webinar will highlight common pitfalls faced by institutions (specifically, library services standards) when seeking accreditation. We will review the standards that pertain to these common problem areas, and give tips and pointers to assure a successful accreditation review and visit, including the self- study. We will speak on the most frequent problem areas within the standards and how to avoid them. If your organization is in the midst of initial or renewal of any institutional or programmatic accreditation, you will not want to miss this enlightening webinar!
Presented by: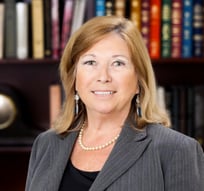 Kate Sawyer
Consultant on Accreditation and Higher Ed
Credo Insights: Usage and Data Assessment Made Easy
This webinar has ended. Please log into the learning community to access the recording.
If you've ever searched for ways to access and utilize data from your Credo Modules, you're in luck. This Spring, Credo will release a new data assessment tool designed to make accessing and analyzing student usage data easy. Credo Insights, a new graphical reporting interface, will allow librarians to see trends in usage and assessment data, including comparing courses during a semester, comparing courses over multiple semesters, or aggregating student performance for your whole institution.
With Credo Insights, you can generate assessment reports for specific quizzes, and drill down to specific questions, and answer choices. You'll also be able to generate usage reports for the number of students using the platform, as well as the frequency of their usage. What's more, all reports can be filtered and compared by term (semester, quarter, etc.), by course, and by individual students.
In this upcoming session from the Credo InfoLit Learning Community, Amanda DiFeterici, Senior Manager, Product Strategy at Credo, will describe in detail how Credo Insights can be used to get the most out of your subscription to Credo's Information Literacy Modules.
Presented by: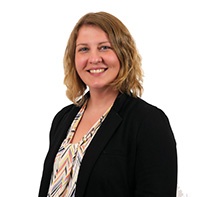 Amanda DiFeterici
Senior Manager, Product Strategy
Credo
Information Literacy in a New Media Landscape
This webinar has ended. Please log into the learning community to access the recording.
Join Vanessa Otero, creator of the highly regarded original Media Bias Chart, as she shares ideas for how to cope with a rapidly changing media landscape and navigate new conversations in media and information literacy. She'll discuss the painstaking methodology behind her media bias chart, and how she's refined her process through iterations. She'll also delve into how we can empower ourselves and others to learn more about where our information comes from, and how to discern what sources we can - and can't - trust. This riveting session will provide ample insight into the complex issues surrounding bias detection and how we can become better consumers of information in our digital world.
Presented by:

Active Learning and the ACRL Framework in Library Instruction: Engaging Faculty and Students in Critical Thinking Work
This webinar has ended. Please log into the learning community to access the recording.
In this session with Ellen Carey, Librarian and Assistant Professor at Santa Barbara City College, you'll learn all about how to apply the ACRL Framework to engaging faculty and students in understanding information literacy and critical thinking in a lasting way. Using active learning as the cornerstone of her approach, Ellen has bridged the gap between library and classroom and created a robust dialogue between students, librarians, and faculty. Ellen will share key concepts and techniques for teaching information literacy and applying the Framework to your work with faculty. Learn new approaches to promoting information literacy with your faculty in this insightful session.
Presented By: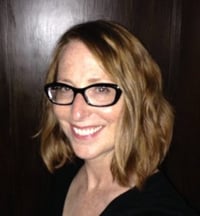 Ellen Carey
Librarian and Instructor
Santa Barbara City College, CA
Co-equal Collaboration: Implementing the Framework for Information Literacy for Higher Education with Classroom Faculty
This webinar has ended. Please log into the learning community to access the recording.
What do you know about implementing the Association of College and Research Library's 2015 Framework for Information Literacy for Higher Education? Are you working with classroom faculty so that students are engaging in information literacy experiences that are measurable? Do you have a plan for the Framework on your campus? Are you expected to incorporate the Framework into your one-shot library instructions? How can you know if you are reaching your information literacy benchmarks? How can an information resource and planning company like Credo, help expedite the Framework on your campus? If you or your colleagues are looking for answers to these or similar questions, then this webinar is for you.
Presented By: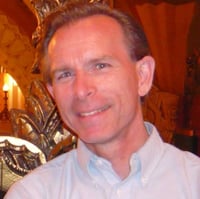 Dave Harmeyer
Associate Dean and Professor, University Libraries
Azusa Pacific University, CA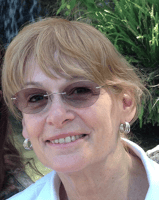 Janice J. Baskin
Academic Editor, Retired Professor of English and Communications
Azusa Pacific University, CA
Beyond the Library: Using the Credo Modules With or Without the Library
This webinar has ended. Please log into the learning community to access the recording.
In this new era of post-truth, when Information Literacy skills are crucial for a student's academic success, Karen Carreras-Hubbard of Berkshire Community College has developed a multi-pronged strategy for making the most of her library's Credo InfoLit Modules subscription. In doing so, she's found it easier to collaborate with faculty and professional staff, get students the information and skills they need, and maintain relevancy and value within her institution as it prepares for an upcoming accreditation review. By combining the modules with other tools like Moodle (or any LMS), LibGuides, and the library website, she's able to reach more students with meaningful instruction. She has been able to identify information literacy needs in the classroom to busy faculty, and with the help of the Academic Technology Department, she has shown them how they can incorporate the Credo InfoLit Modules into their curriculum, independent of the Library. For tutors and faculty not using an LMS, she's demonstratedthe usefulness of InfoLit Modules for instruction and point-of-need help, making the Credo videos and tutorials available on LibGuides. Join her as she shares the different ways the librarians, faculty and professional staff are using the modules within the Library and independently.
Presented By: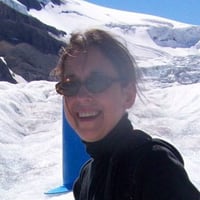 Karen Carreras-Hubbard

Coordinator of Library Services
Berkshire Community College, MA