Meet the Presenters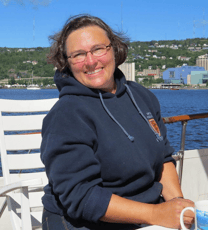 Jody Ondich
Philosophy Professor
Lake Superior College
Jody Ondich is faculty at Lake Superior College in Duluth, MN. She teaches Philosophy to undergraduate students who are not sure of its value--at first. She is the Peer Review Coordinator for the college, and collaborates with other staff and faculty in creating faculty development opportunities. She is co-chair of the college Online Program Advisory Committee and serves on the Accessibility Task Force. She teaches piano lessons, sings in a semi-professional choir and designs knitting patterns. She only knits at meetings where she does not have to chair the committee.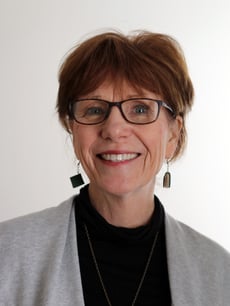 Bridget Reistad
Head Librarian
Lake Superior College

Bridget Reistad is the head librarian at the Erickson Library at Lake Superior College in Duluth, MN. She manages the library's print and electronic collection, instructs courses on information literacy and promotes the library and its resources every opportunity she gets. She currently chairs the Minnesota State Library consortium MNPALS Executive Committee, where she's working to raise awareness of opportunities to include library resources into learning management systems. She serves on the Minitex Advisory Committee and through their Minnesota Library Publishing Project is near co-publishing her first OER - 'Potluck: Creative Works by Minnesota's Library Workers'.