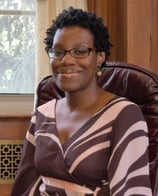 Niketha McKenzie
First-Year Experience Librarian
Howard University
Niketha is the First-year Experience Librarian at Howard University. She is a certified school media specialist. She earned her B.S. from Morris Brown College and her Masters in Library Science from Clark Atlanta University. She provides programming and instruction for first-year students. She also coordinates the Libraries' outreach program. She is the subject specialist for Anthropology, Education, and Sociology.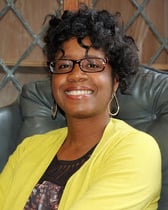 Kimberly Prosper
Reference Librarian
Howard University
Kimberly earned her B.S. from Howard University and her Masters in Information Technology from Catholic University. She provides reference assistance and library instruction. She is the subject specialist for Chemistry, Engineering, and Physics.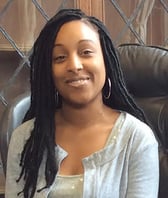 Adia Coleman
Patent and Trademark Librarian
Howard University
Adia earned her B.A. from Morgan State University and her Masters of Information Management from the University of Maryland. She coordinates the Libraries' Patent and Trademark Resource Center, one of 85 such federal depository library programs sponsored by the US Patent and Trademark Office. She is the subject specialist for Communications and Patents and Trademarks.