Presenters: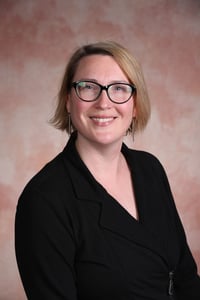 Laura Kohl
Associate Director of Library Services
Bryant University
Laura is the co-author of "Establishing Credibility in the Information Jungle: Blogs, Microblogs, and the CRAAP Test." In Online Credibility and Digital Ethos: Evaluating Computer-Mediated Communication (2013) and "Moving from Local to Global via the Integrated Library System: Cost-Savings, ILS Management, Teams, and End-Users." In Library Technology Funding, Planning, and Deployment (2017). She works closely with the Centers for Student Success and the Office of Faculty Development and Innovation to collaborate on programming for students and instructional partnership opportunities for librarians and faculty. Her recent projects include overseeing the ePortfolio initiative in Bryant's first-year Gateway Curriculum and co-creation of an online summer bridge course for incoming first-year students to Bryant University. Laura received a Graduate Certificate in Instructional Design from UMASS Boston, a M.L.I.S. from the University of Rhode Island, and a B.A. in Anthropology from Boston University. Her areas of interest include library marketing and assessment, incorporating information literacy and evaluation of social media into the curriculum, and integrating instructional technologies and library services into the first year experience.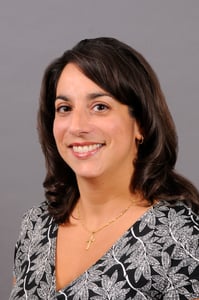 Christine Bombaro
Associate Director for Information Literacy and Research Services
Dickinson College

Chris currently directs the library's active information literacy program, reference services, and the assessment thereof. Chris is the author of the textbook Finding History: Research Methods and Resources for Students and Scholars (2012). Her work on research pedagogy also has been featured in journals such as The History Teacher and Reference Services Review, as well as in books such as Practical Pedagogy for Library Instructors and The Role of the Library in the First College Year. Chris presents regularly at information literacy conferences and workshops. She graduated from Dickinson College with a bachelor's degree in history and secondary teaching certification, and from Drexel University with a master's degree in library science.
Moderator: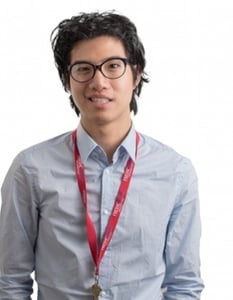 Ray Pun
First Year Student Success Librarian
California State University, Fresno
Ray coordinates the first year information literacy program and first year library experience on campus. In his career, Ray has worked as a research librarian at NYPL and at NYU Shanghai. An active member of ALA, ACRL, SLA and IFLA, he has also published and presented extensively in the areas of public and academic librarianship and community engagement. Ray is currently an ALA Councilor-at-Large, and part of the Executive Board in the Asian/Pacific American Librarians Association (APALA). His co-edited publications include Career Transitions for Librarians: Proven Strategies for Moving to Another Type of Library and Bridging Worlds: Emerging Models and Practices of U.S. Academic Libraries Around the Globe. Most recently, he is the co-editor of The First-Year Experience Cookbook (ACRL 2017) with Meggan Houlihan.