Today, more and more academic institutions are designing strategic plans that emphasize student success in the first year. Stemming from this topic, the "First Year Experience" has been designed to create new, more meaningful opportunities for first-year students, particularly first generation and minority students. To support this initiative, academic libraries have been developing key initiatives such as information literacy assessments, new reference and research services, and student engagement programs. Join us to hear from two first-year instruction librarians who will share best practices and new directions for supporting first-year students.
Presented by: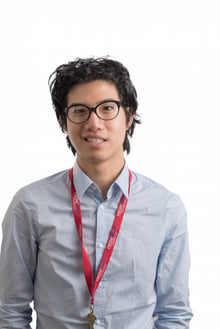 Raymond Pun
First Year Student Success Librarian
California State University, Fresno
Raymond Pun is the first year student success librarian at California State University, Fresno. He coordinates the first year information literacy program and first year library experience on campus. In his career, Raymond has worked as a research librarian at NYPL and at NYU Shanghai. An active member of ALA, SLA and IFLA, he has also published and presented extensively in the areas of public and academic librarianship and community engagement. Raymond is currently part of the ACRL Framework Advisory Board and the Executive Board in the Asian/Pacific American Librarians Association (APALA). His edited volumes include Career Transitions for Librarians: Proven Strategies for Moving to Another Type of Library and Bridging Worlds: Emerging Models and Practices of U.S. Academic Libraries Around the Globe. Most recently, he is the co-editor of The First-Year Experience Cookbook (ACRL 2017) with Meggan Houlihan.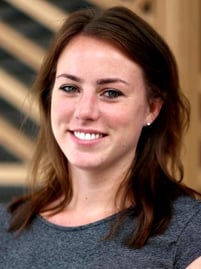 Meggan Houlihan
First Year Experience and Instruction Librarian
New York University, Abu Dhabi
Meggan Houlihan is the First-Year Experience and Instruction Librarian at New York University in Abu Dhabi. In this role Meggan collaborates with the Office of First-Year Students, Writing Program, and Writing Center to equip freshman with basic information literacy skills. She is a former Coordinator of Instruction at The American University of Cairo, where she handled instructional activity, assessment, and outreach. She is currently serving on the Information Literacy Network of the Gulf's Steering and Professional Development Committee, LIRT Conference Planning Committee, and IRRT Conference Planning Committee. She is the former Coordinator of Professional Development for the American International Consortium of Academic Libraries. She is a graduate of Indiana University (MLS), the University of Reading, UK (MA Modern History), and Eastern Illinois University (BA History). Her research interests include information literacy in the Middle East, library outreach, and student learning. With Raymond Pun, she is also the co-editor of The First-Year Experience Cookbook (ACRL 2017).
Register for the archived recording