Foundational skills like critical thinking can be difficult to assess, especially across multiple environments. It's essential to any institution's foundational skills strategy that instructors are able to accurately measure students' strengths and weaknesses in these areas.
Join Marlon Mote, Director of Curriculum & Instructional Assessment of Tarrant County College District, as he shares how his institution used Credo Education to increase student participation in their campuswide assessments, all while saving faculty 80% of the time they previously spent manually entering data.

Meet the Presenter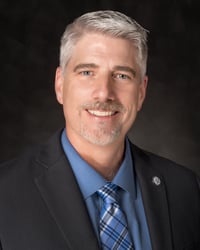 Marlon Mote
District Director of Institutional Effectiveness, Accreditation, and Planning
Tarrant Community College District
As a Higher Education Professional, Marlon has 10 years of experience in leading assessment, institutional effectiveness, and process improvement at two large community college districts. His current work involves directing program development, curriculum design, and implementing the district-wide assessment plan at Tarrant County College.