In this webinar the FYE Innovation Award winners will discuss strategies and best practices to help your library

Scale a personalized approach in order to effectively introduce library services to more students

Reduce library anxiety

Engage students through orientation and instruction to become loyal library users for their entire academic careers
Meet the presenters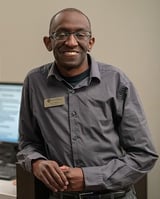 Bryant Moore
First-Year Experience Librarian
Texas A&M University-San Antonio
Bryant Moore is the First-Year Experience Librarian at Texas A&M University-San Antonio Library. He enjoys finding creative ways to engage students with academic research and teach the importance of utilizing the library and its resources. Bryant earned a Master's degree in Library and Information Science from the University of North Texas in 2014. He currently serves as a mentor for the Texas Library Association New Member Round Table Mentoring Program and the Big Brother, Big Sister Workplace Mentoring Program.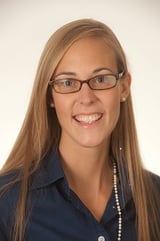 Anne Ryckbost
University Archivist and Special Collections Librarian
Xavier University

Anne Ryckbost is the University Archivist and Special Collections Librarian at Xavier University, Cincinnati, Ohio. She also serves as the liaison to the philosophy and theology departments. She received a master's in library science from the University of Kentucky, a master's in public history with a concentration in archives from Wright State University, and is a certified archivist. Prior to Xavier, she served as the Special Collections Manuscript Processor at Northern Kentucky University and as education coordinator at the Holocaust and Humanity Center in Cincinnati.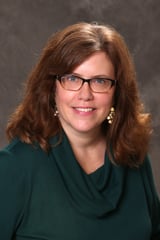 Alison Morgan
Assistant Director of Public Services
Xavier University

Alison oversees Xavier University Library's public services departments, including reference, information literacy, access services, the makerspace, digital initiatives, the institutional repository, user experience, assessment, marketing, programming and outreach, and the library's website. She co-facilitated two faculty learning communities on digital humanities and digital scholarship and is interested in how technology can enhance traditional library services. Alison helped lead the team that created Xavier's unique merged service desk model, which includes access services, reference, the IT help desk, and classroom technology. She has presented on this model at multiple national and regional conferences. Alison is passionate about makerspaces and led the creation and implementation of the first academic library makerspace in Cincinnati in 2016. She particularly enjoys working with first year students. Alison teaches in the First Year Seminar and First Year Journey programs and co-chaired the First Year Experience Common Reading Program for several years. She has served as the librarian liaison to the English department for over sixteen years. Alison served as Xavier's interim library director in 2014 and has held leadership roles in public libraries in Ohio and Indiana. She received her Bachelor of Arts in English and her Master's in Library Science from the University of Kentucky.