We are excited to launch the InfoLit Learning Community, an instructional and collaborative platform that will give you tools for optimizing the implementation of Credo InfoLit Modules and Credo Online Reference Service into your institution's workflows. We host live online sessions with librarians and others who have had success deeply integrating information literacy solutions into their programs. They'll give you tips for engaging and communicating with faculty, using key concepts for successfully implementing a program to plan, expedite, and measure information literacy within your library and across campus.
In addition to live webinars (and archives of past sessions) with Q&A sessions, the community provides opportunities for collaboration through ongoing discussion forums, cross-campus networking opportunities, and live chats during speaker presentations. It's a great way to connect with other librarians and share resources. Join the InfoLit Learning Community today!
Click below to join the community, attend the speaker series, and access archives!
Upcoming Sessions
Join the live sessions and Q&A or access the archives afterward
March 22, 2018 | 2-3 pm Eastern Time
Active Learning and the ACRL Framework in Library Instruction: Engaging Faculty and Students in Critical Thinking Work
In this session with Ellen Carey, Librarian and Assistant Professor at Santa Barbara City College, you'll learn all about how to apply the ACRL Framework to engaging faculty and students in understanding information literacy and critical thinking in a lasting way. Using active learning as the cornerstone of her approach, Ellen has bridged the gap between library and classroom and created a robust dialogue between students, librarians, and faculty. Ellen will share key concepts and techniques for teaching information literacy and applying the Framework to your work with faculty. Learn new approaches to promoting information literacy with your faculty in this insightful session.
Presented by: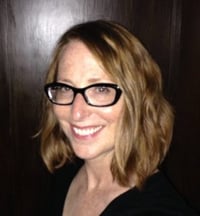 Ellen Carey
Librarian and Instructor
Santa Barbara City College, CA
April 26, 2018 | 2-3 pm Eastern Time
Information Literacy in a New Media Landscape
Join Vanessa Otero, creator of the highly regarded original Media Bias Chart, as she shares ideas for how to cope with a rapidly changing media landscape and navigate new conversations in media and information literacy. She'll discuss the painstaking methodology behind her media bias chart, and how she's refined her process through iterations. She'll also delve into how we can empower ourselves and others to learn more about where our information comes from, and how to discern what sources we can - and can't - trust. This riveting session will provide ample insight into the complex issues surrounding bias detection and how we can become better consumers of information in our digital world.
Presented by:
Past Sessions
Access webinar recordings, slides, resources, and ongoing discussion forums
Co-equal Collaboration: Implementing the Framework for Information Literacy for Higher Education with Classroom Faculty
This webinar has ended. Please log into the learning community to access the recording.
What do you know about implementing the Association of College and Research Library's 2015 Framework for Information Literacy for Higher Education? Are you working with classroom faculty so that students are engaging in information literacy experiences that are measurable? Do you have a plan for the Framework on your campus? Are you expected to incorporate the Framework into your one-shot library instructions? How can you know if you are reaching your information literacy benchmarks? How can an information resource and planning company like Credo, help expedite the Framework on your campus? If you or your colleagues are looking for answers to these or similar questions, then this webinar is for you.
Presented By: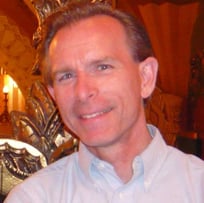 Dave Harmeyer
Associate Dean and Professor, University Libraries
Azusa Pacific University, CA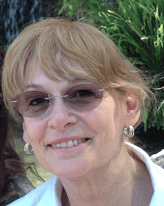 Janice J. Baskin
Academic Editor, Retired Professor of English and Communications
Azusa Pacific University, CA
Beyond the Library: Using the Credo Modules With or Without the Library
This webinar has ended. Please log into the learning community to access the recording.
In this new era of post-truth, when Information Literacy skills are crucial for a student's academic success, Karen Carreras-Hubbard of Berkshire Community College has developed a multi-pronged strategy for making the most of her library's Credo InfoLit Modules subscription. In doing so, she's found it easier to collaborate with faculty and professional staff, get students the information and skills they need, and maintain relevancy and value within her institution as it prepares for an upcoming accreditation review.
By combining the modules with other tools like Moodle (or any LMS), LibGuides, and the library website, she's able to reach more students with meaningful instruction. She has been able to identify information literacy needs in the classroom to busy faculty, and with the help of the Academic Technology Department, she has shown them how they can incorporate the Credo InfoLit Modules into their curriculum, independent of the Library. For tutors and faculty not using an LMS, she's demonstratedthe usefulness of InfoLit Modules for instruction and point-of-need help, making the Credo videos and tutorials available on LibGuides. Join her as she shares the different ways the librarians, faculty and professional staff are using the modules within the Library and independently.
Presented By: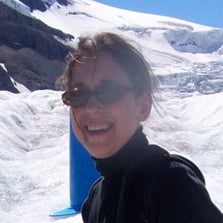 Karen Carreras-Hubbard
Coordinator of Library Services, Berkshire Community College, MA