Presenters: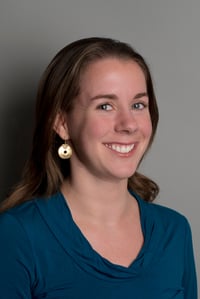 Anna Kassinger
Director of Curriculum, Education Department
NewseumED
Anna Kassinger is director of curriculum in the Education Department. She has been immersed in media literacy for almost 10 years, from digital storytelling with teens to professional development for teachers. Highlights include: analyzing coverage of indigenous issues in Ecuadorian newspapers in the 1920s; building ARTLAB+, the Smithsonian's first digital media studio for teens; and designing content for NewseumED.org, the department's award-winning digital platform. Anna earned a bachelor's degree from Pomona College and a master's degree from Harvard Graduate School of Education.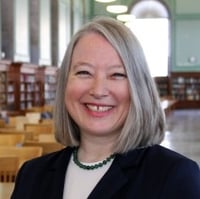 Lisa Janicke Hinchliffe
Professor/Coordinator for Information Literacy Services and Instruction
University Library at the University of Illinois at Urbana-Champaign
Lisa served as the 2010-2011 President of the Association of College and Research Libraries, which launched the Value of Academic Libraries Initiative during her presidency. Along with Debra Gilchrist, Lisa was the lead designer for ACRL's training program for the Standards for Libraries in Higher Education and the IMLS-funded Assessment in Action project. Lisa has presented and published widely on information literacy, teaching and learning, the value of libraries, library assessment, program evaluation, and organizational innovation.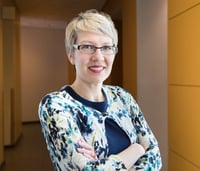 Laura Saunders
Associate Professor
Simmons University School of Library and Information Science

Laura Saunders is an Associate Professor at Simmons University School of Library and Information Science, teaching and conducting research in the areas of reference and instruction, information literacy, and academic libraries. She also has a strong interest in the connections between information literacy and the spread of misinformation or "fake news," and social justice issues related to libraries. In April of 2018 she ran the Know News symposium, which brought together 80 librarians, journalists and allied professionals to discuss collaborative responses to the challenges of misinformation. Her articles have appeared in a variety of journals including College & Research Libraries, The Journal of Academic Librarianship, and Reference & User Services Quarterly. She has written two books: Information Literacy as a Student Learning Outcome: The Perspective of Institutional Accreditation and Repositioning Reference: New Methods and New Services for a New Age co-authored with Lily Rozaklis and Eileen Abels. Laura has a PhD and a Master's of Library and Information Science, both from Simmons College, and a Bachelor of Arts in English Literature from Boston University.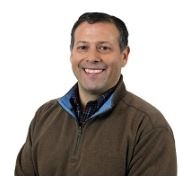 Ian Singer
General Manager
Credo Reference

For over two decades Ian has been committed to innovation in the field of information services and has held leadership positions at some of the library industry's most well-respected companies. Before joining Credo, he served as Vice President, Group Publishing for Media Source, Inc., where he was responsible for strategic planning and day-to-day operations of such prestigious publications as Library Journal, School Library Journal, and The Horn Book. Prior to Media Source Inc., he held positions at Bowker LLC and Joint Information Inc; in 1996 he co-founded eComp, a web-based executive compensation database covering all US public companies, which was sold to Aon Consulting in 2002. Ian holds a law degree from New York Law School, and a B.A. in History from George Washington University. Based in New Jersey, he currently serves on the the international advisory council for the San Jose State State University School of Information and the board of trustees for the New Providence Memorial Library.